Wellbeing Strategic Framework Roadmap
Following extensive community engagement, the Wellbeing Strategic Framework (WSF) was launched in the fall of 2019 with priorities, targets, and a vision. To meet the 2025 Targets, a 4-year Roadmap with key milestones is currently being created with Wellbeing Priority Area Committees and other key partners. As milestones are approved, they will be updated to the Roadmap so check back often!
The Roadmap includes key milestones, lead and contributing units, timeline information and status. It will be updated regularly to indicate if milestones are on track, need attention, or are on hold.
Over the next four years, several key units – as well as many supportive partners across UBC – will work to strengthen collaboration and align efforts on identified priorities and milestones. The Office of Wellbeing Strategy (formerly called Wellbeing Office) serves as the administrative core (or backbone) providing system-wide strategic alignment and management of Roadmap implementation to meet our 2025 wellbeing targets.

Click here or on the graphic below for the most recent WSF Roadmap pdf.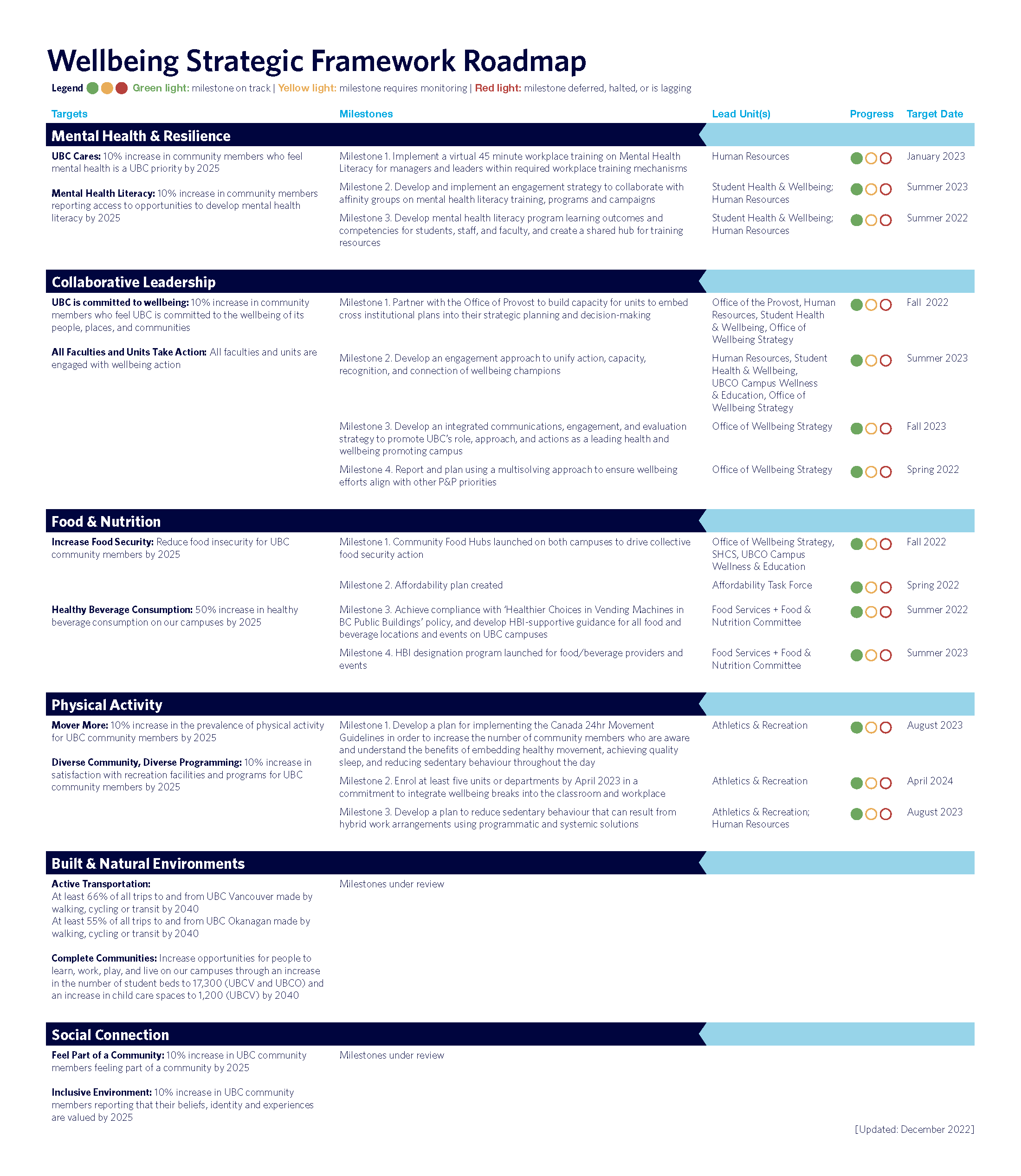 Learn more
Want to learn more about how teams are progressing toward our targets? Explore highlights, data, and stories from across the university below.