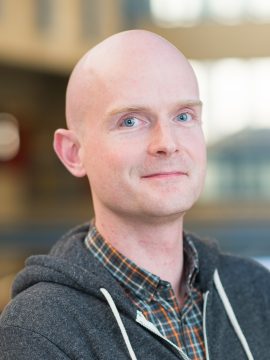 Through innovative projects and his own teaching practice, Steven is committed to supporting student mental health and wellbeing and is actively involved in a variety of projects exploring the relationship between learning environments and student mental health.
Recently, Steven has been collaborating with students, staff and faculty at UBC to develop the Tapestry Tool which can facilitate group work and student understanding of online course materials. Steven teaches large online courses and utilizes technology to embed opportunities for connection. Some of these activities include online office hours, student-led study sessions and peer assessment activities. Beyond his role as an educator, Steven is a researcher, author and artist.
Learn more about how Steven creates opportunities for connection in the online courses he teaches and explore tools and resources for fostering connection in your own learning environment.
Learn more about faculty members who are championing wellbeing in learning environments.
---
Do you have a wellbeing example or research project to share?
---