Food Security Initiative
Food insecurity is a major public health issue in Canada, with considerable implications for health and wellbeing. University students are particularly vulnerable, with approximately 40% of students at Canadian higher education institutions experiencing some degree of food insecurity—four times higher than the general Canadian population.
UBC's campuses are no exception. And while many interventions exist to support those who are food insecure, UBC is committed to advocating for initiatives, programs, and policies that will reduce food insecurity for community members.
The Wellbeing Strategic Framework outlines an ambitious target to achieve this goal by 2025, and across our campuses, students, faculty, and staff are working together to explore food security solutions through the Food Security Initiative.
---
The Food Security Initiative
The Food Security Initiative is a collaborative, multi-disciplinary, and systems-based approach to addressing food insecurity at UBC. Our approach is guided by the Calls to Action outlined in the Okanagan Charter.
Bringing together diverse student, faculty and staff stakeholders to collectively and collaboratively promote food security, the Food Security Initiative aims to create scalable solutions to further policy and advocacy work and practices through three priority actions:
1. Deepening our understanding of food security within the University context;
2. Alleviating immediate pressures of food insecurity and enhance community food security at UBC;
3. Fostering knowledge exchange and advocacy efforts at UBC and beyond.
Together, we can enhance food security on our campuses and support the health and wellbeing of our community members.
Learn More About

In Need of Immediate Support?
UBC Meal Share is a pilot program providing immediate support to eligible UBC Vancouver and Okanagan students.
Learn more about UBC Meal Share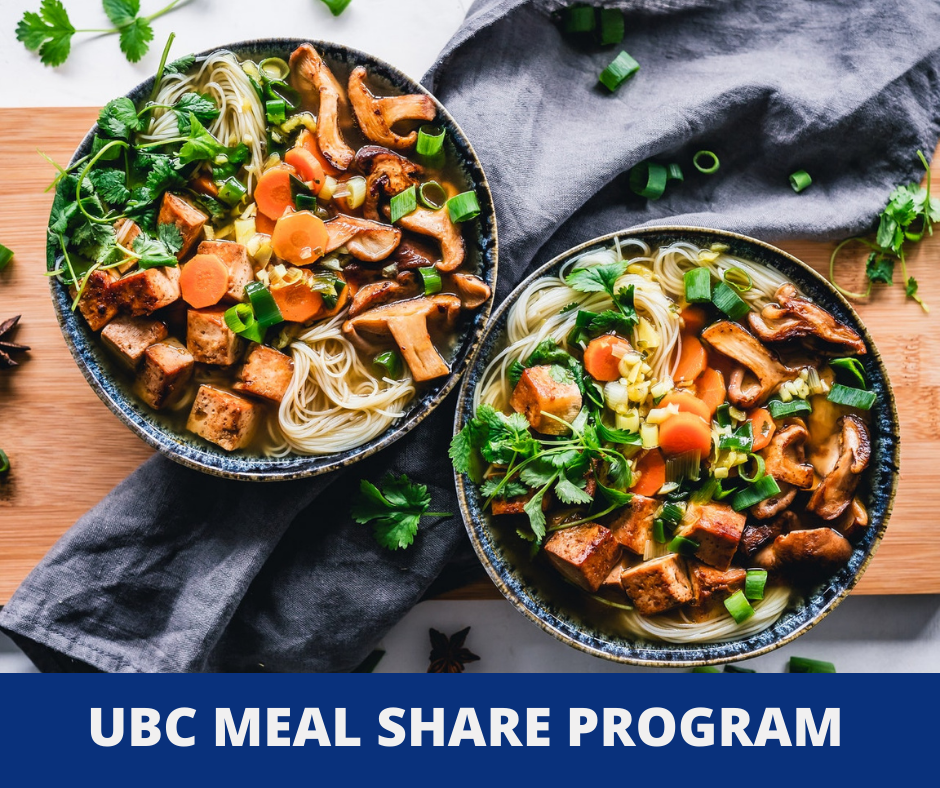 Virtual Dialogue Panel to Explore Food Security
In 2020, we held conversations about this complex issue with a panel discussion exploring food insecurity within a campus context. Check out the recorded sessions at the link below to learn more.