Food Security Research at UBC
Stakeholders from diverse disciplines have collaborated to explore food security on our campuses—the prevalence, the impact, and recommendations on how to improve it—and have leveraged the strength of interdisciplinary partnerships to put their insights into action.
Community-led research and partnerships have helped advance what we know about food insecurity on campus, and pointed out what we don't. In 2001, the first SEEDS student-led research project looked at assessing the affordability of food at UBC. In 2019, VOICE 5 Food Security at UBCO: What's your Recipe? launched, with a goal of advancing our understanding of system-level barriers to food security and identifying actions to improve it.
This community-based action research has informed key insights and best practices in our approach to the Food Security Initiative. The better we can understand this complex issue, the better we can address it.
---
SEEDS Sustainability Program Research
Faculty, staff, and community partners working on food security solutions—from UBC Food Services, to the AMS Food Bank, to Enrollment Services—have teamed up with students from Land and Food Systems, Public Health, Applied Biology through SEEDS, which takes a "campus as a living lab" approach to creating societal impacts.
Over the past four years alone, 13 SEEDS projects on food insecurity have shaped important initiatives and recommendations to address food security. Now, the creation of a new suite of student-led food security research, built off of thematic areas identified at the Food Insecurity Action Symposium will support the Food Security Initiative in deepening our understanding of food insecurity on our campuses.
Here are just a few student-led SEEDS projects that have helped advance this goal:
2004 - Assessing Affordability in Food Systems
As UBC strives towards sustainability, it is important to develop a definition of food security for the UBC population. This study designs a model of sustainability that reflects the problem definition, value assumptions, and chosen economic, ecological, and social indicators.
The Weighted Average Source Distance method is used to measure food mileage, whereas a questionnaire as a social indicator measures the perceived availability, acceptability, and accessibility of food to those who access the UBC Food Supply the most: students, permanent residents, faculty, and staff. Recommendations provided indicates further action and research in the UBC Food System Project.
2016 - Student Hunger at UBC Point Grey Campus
This research project highlights the value and benefit that food banks can bring to its users and produce a manual of recommendations and practices for the AMS Food Bank. Through various assessments of strengths and gaps in the service, conducted interviews with coordinators and volunteers, obtained data on users, strategies and operations from the AMS Food Bank and literature reviews, this study draws on similarities and differences in order to formulate the most effective, meaningful, and accessible recommendations.
These recommendations include further development of a vision and mission, advocacy for mentorship for coordinators, additional training, establishment of external partnerships, and event and workshop planning for a resilient and sustainable community.
2017 - AMS Food Bank Partnerships
While visits to the AMS Food Bank in the UBC Vancouver campus has increased 100% from 2014 to 2015, food donations also need to increase to accommodate demand. This research facilitates partnerships to help create consistent and reliable food donations for the AMS Food Bank.
By approaching potential donors and providing recommendations to increase and improve partnerships, this project and its contributors have created donation streams from internal and external sources. Recommendations direct the AMS Food Bank to have a permanent coordinator, to communicate regularly with donors to sustain the partnerships, and for SEEDS to consider helping the AMS Food Bank become a registered charity.
2017 - Sociodemographic Predictors of University Students' Food Insecurity: Insights From a Large University in Canada
This project aims to estimate the prevalence of food insecurity among undergraduate students in the Faculty of Land and Food Systems (LFS) in the UBC Vancouver campus and investigate socio-demographic predictors of students' food security status. Chi-square tests determine correlations between food insecurity and socio-demographic categories, while a stepwise multiple binary logistic regression analysis predicts food insecurity among respondents.
45% of the sample classify as food insecure, which is more than 3 times the national prevalence—suggesting food insecurity is more common among LFS students than among the general population. There is a need for public support and further research to better provide for university populations that face issues with food security.
2017 - Implementation of a Food Recovery Program at UBC
This study identifies the types of recoverable food and quantifies the amount available at various UBC Food Services outlets. The AMS Food Bank became an ideal point of distribution for recovered food, and steps towards a partnership between the two organizations were taken—which would result in regular donations of recovered food.
By collecting and analyzing weekly waste logs from 18 UBC FS outlets, conclusions were formulated: Fridays and Mondays were the preferred pickup days, and Totem Dining Hall was identified as the preferred storage and pickup hub. Lastly, recommendations ask UBC FS to utilize apps created by developers and groups interested in food recovery, in order to facilitate donations to other UBC FS and non-UBC FS outlets.
2017 - AMS Food Bank Strategy to Support All Members
This research project investigates and implements new strategies for the AMS Food Bank to address their well-being needs in an effort to alleviate food insecurity beyond the provision of emergency food relief. Key findings show that 37% of AMS Food Bank members experienced severe food insecurity, the most frequent users of the AMS Food Bank were predominantly off-campus graduate students supporting families, and that the majority of members were interested in learning about financial support resources through a monthly newsletter and website content.
Recommendations request the AMS Food Bank to consider the opportunity to build on the success of their low barrier approach, and to explore community food hub models implemented elsewhere while addressing the root causes of student food insecurity.
2019 - Measuring Food Insecurity at the University of British Columbia
With the launch of the Wellbeing Strategic Framework, there is a need to establish a baseline and ongoing measure to monitor food insecurity prevalence within the UBC community—which includes students, staff and faculty. This measure will help determine if current and future interventions have a potential impact on food insecurity prevalence.
Through a literature and best practices review, this project makes recommendations for measuring food insecurity prevalence within the UBC Community. These include continuous inclusion of campus community surveys, utilization of the Canadian HFSSM survey tool, and a growing support of food (in)insecurity literacy on campus.
2019- UBC Food Security: Interventions & Evaluation Scan
Food insecurity is a major public health concern, however it is only recently that more attention is being given to the prevalence of food insecurity amongst university students. A 2016 survey administered to undergraduate students in the Faculty of Land and Food Systems at UBC found 45% of the respondents self-reported food insecurity (Rideout et al., 2017). Despite this high number, food insecurity initiatives at UBC are limited.
This project compiled information on 42 food insecurity initiatives and English-speaking universities, and framed findings according to the Socio-Ecological Model (SEM). The overall project goal was to research and evaluate these campus-run initiatives a to help inform UBC's strategic plan on implementing future initiatives.
2020 Food Security Projects
With the launch of a new suite of student-led food insecurity research projects, jointly supported by SEEDS and the Food Security Initiative, we have the opportunity to better understand food insecurity on our campuses, and be better equipped to address it.
Here are some planned projects for 2020:
Food Insecurity: Understanding Student Lived Experiences (LFS 450)
Project Purpose: To increase knowledge and empathy within the UBC community, including leadership, students, staff and faculty, of the lived experiences of students that are food insecure, and inform new policies, initiatives or advocacy opportunities to alleviate student food insecurity.
Project Objectives:
Deepen knowledge within the UBC community of the lived experience of students that are food insecure.
Elevate the voices of students in the growing conversation about food insecurity in post-secondary environments.
Unpack myths and convey real world experience of students facing an issue that is of increasing concern within the UBC community.
Provide recommendations for new policies and initiatives to alleviate student food insecurity.
Exploring Dynamics of "Affordability" for Students at UBC Vancouver (LFS 450)
Project Purpose: To unpack the complexity and intersectionality of "affordability" for students at UBC Vancouver, including impact, lived experience and opportunities, and inform new policies, initiatives or advocacy opportunities to address affordability for students.
Project Objectives:
Provide foundational understanding of the nature and extent of dialogue around affordability in post-secondary and allied institutions/organizations in Canada.
Explore intersection of factors that relate to affordability and their impact on students at UBC Vancouver.
Provide recommendations for new policies and initiatives to address affordability for students
AMS Food Recovery Strategy (LFS 450)
Project Purpose: To develop a food recovery strategy with AMS Conferences and Catering for dignified donation to AMS Food Bank that can reduce food waste and increase access to prepared foods for emergency food relief among UBC students.
Project Objectives: Identify barriers and risks to food recovery in AMS Catering, and solutions to reduce this risk:
Identify costs associated with a food recovery program (labour, transportation, equipment, electricity, etc.) and how to reduce or support these costs
Identify participants and partners that would need to be involved to launch and maintain this program. Project manager, food safety team, chefs, food bank, etc
Identify equipment and supplies that would be required
Develop a food recovery strategy for AMS operations that will increase access to prepared foods for emergency food relief, while reducing food waste generated by AMS Conferences and Catering
VOICE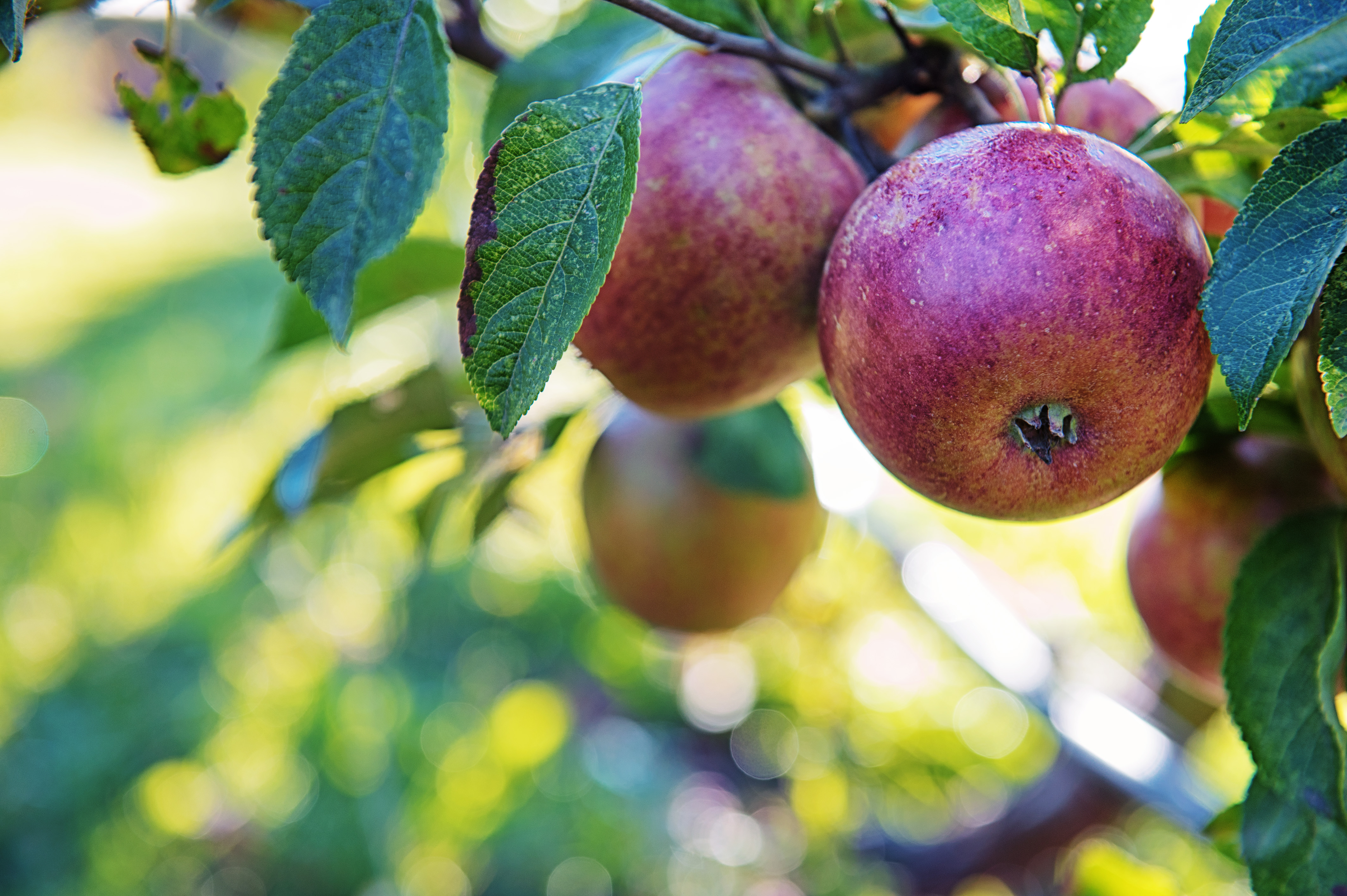 At the Okanagan Campus, Campus Health has been leading the VOICE research project since 2005.
In 2013, the campus community identified food as their number one priority area against 15 other health-related priority areas. Participants identified a desire for healthier, more affordable options, as well as more education about food and nutrition, an environmentally sustainable campus food system, and the ability to grow food on campus through initiatives that support farming, gardening, or edible landscaping.
These findings spurred a number of campus and community-led actions, including the formation of a Food Action Group, the creation of a Farmer's Market, support for Karma Bowl, and more.
Institutional Data Collection
A number of data sets have helped support our understanding of food insecurity, including:
Undergraduate Experience Survey
Canadian Campus Wellbeing Survey